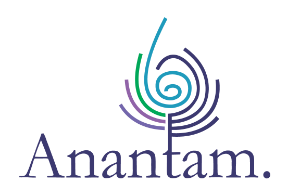 Where you are as rooted in earthy tradition as you are
connected to modern conveniences.
An economically balanced, eco-friendly, sustainable and smart city.
Anantam is a space that aspires for the comfort and sophistication of international standards of living with state-of-the-art infrastructure.
In other words, a viable and unique landmark open space environment within an integrated township.
The design philosophy and built environment is such that each and every element will be a part of the city such as the spiritual centres,
public spaces and housing typologies shall have the intuence of modern architecture forms without hindering the cultural image of
Braj Sanskriti.
Six major types of plotted residential units with plot areas ranging from 117 sq yards to 520 sq yards so as to accommodate the needs
of different sections of the housing prototype. Independent Plots and Group Housing Plots
Single Family
Semi-detached House
Single Family
Semi-detached House
RESIDENTIAL
Plots for Townhouses Villas, Single family house, Independent floor, Mid-rise apartments High-rise apartments,
COMMERCIAL & INDUSTRIAL
Plots for office building Plots for non-polluting industries
EDUCATION
Plots for early childhood to high-schools

HOSPITALS
Plots for Health Facilities
22'96" X 45'93"         
 117 sq.yd. (098 sq.m.)
29'52" X 62'33"        205 sq.yd. (171 sq.m.)
32'80" X 65'61"          239 sq.yd. (200 sq.m.)
32'80" X 82'00"        299 sq.yd. (250 sq.m.)
39'37" X 82'00"        359 sq.yd. (300 sq.m.)
Plot Size in square Yards
Plot Size in square Meter
Plot Size in square Yards
Plot Size in square Meter
Thanks to visit our website for latest updates and offers, Please leave Your Phone Number here !!